our offerings
Your One-Stop-Shop
All-Inclusive Package
Enjoy the convenience of booking everything at once!
Venue + Day-of Coordinator Package
The School House Venue rental and our in-house day-of wedding coordinator service.
À La Carte Services
Additional options available to accommodate your unique needs. 
Package 01.
The All-Inclusive
Our ONE-STOP-SHOP approach was created for you to have the luxury of booking everything at once! Our goal is to make this process the most amazing experience for both of you! Save $500 when you book Ten Oh Eight Photography or Cinematography services with your venue rental.
All Inclusive Incentive →
Saturday Discounts:
Venue Rental | $250 off
The Ten Oh Eight Co | $250 off
That's $500 in savings!
*The $500 discount applies to the above package only. Additional discounts apply with other vendor combinations.
Package 02.
Venue + School House Day-of Coordinator
In addition to venue rental, our pricing also includes our In-House Wedding Day Coordinator Service. This means you have a dedicated Wedding Coordinator for your big day and don't have to hire an external day-of coordinator. You and your family can truly enjoy your wedding and leave the rest to us!
Investment →
Saturday: $6,500
Friday/Sunday: $6,100
Mon-Thurs: $4,900
Reception Only: $6,000
Elopements: $4,900+
*Holiday pricing will apply.
Prices are subject to change.
Included Amenities 
Everything You Need
1-Hour On-Site Rehearsal Walk Through
Day-Of Coordinator
A dedicated Wedding Coordinator for your big day so you don't have to hire an external day-of coordinator.
Ample On-Site Parking
100 max spaces.
Exclusive Caterer
Southern Way offers a complimentary tasting so that you can customize your dream menu!
Complimentary Furniture
Use of antique chairs, farmhouse tables, and more from The Borrowed Branch Collection. Details here. 
Tables + Chairs + Ivory Runners
Site seating setup to accommodate 150 guests.
Use of facility for 2-hour photo session
Bridals, engagement photos, etc.
Outside Patio Porch + String Lights
Private Bridal & groom's Suites
Vintage Furniture
The Borrowed Branch Collection
Your School House Venue rental includes the following complimentary furniture!
150 antique mix-matched wooden chairs for upstairs use only
150 x-back wooden chairs for downstairs use only
15 farmhouse dinner tables (8-10 people per table based on your
anticipated floor plan)
3 Wooden Bistro High Top Cocktail Tables
3 Catering Tables + 3 Black Linens, 8ft table, 8ft table, 6ft table
For additional rental selections and pricing, please visit The Borrowed Branch website here.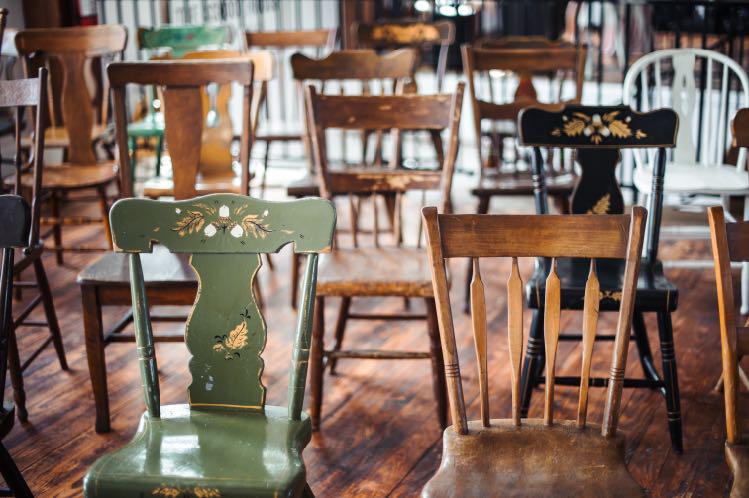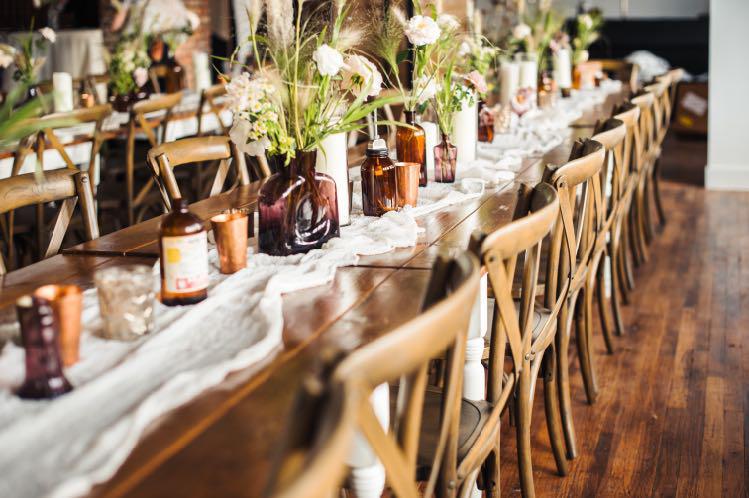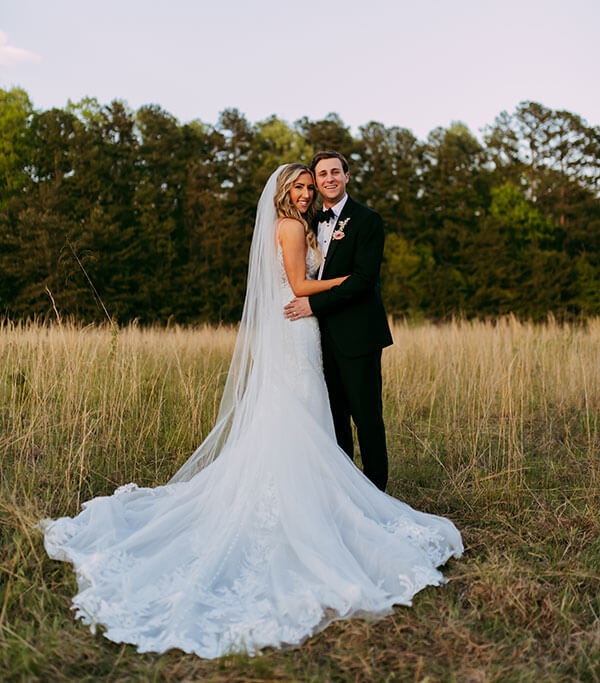 + Pre Wedding All Day Access (10am – 9pm; 8-hour rental period) | $1,000
+ Reconfigure or Flip the Space | $1,000+
+ Borrowed Branch Ceremony Structures | $150+
+ Additional Vintage Furniture Rental | Inquire with The Borrowed Branch
+ Chairs needed for ceremony or reception exceeding 150 people | Starting at $3 per chair
*Pricing is subject to change until contract is signed.
* Discounts applied for couples who book the All-Inclusive Package
our preferred
Vendors Collection
Ashleigh Craft Design
Farrah Redmon Events
Statice Event Design
Baking Sweet Scents
Buttercream Bakehouse
Eggs, Butter, and Flowers
Kathy & Company
Bearded Bartenders
Southern Libations
Last Call Bartending
Southern Way
Uptown Entertainment
Professional Party Entertainment
Jumping Jukebox
AudioGrafs
Threshold Party Band
The Brooks Dixon Band
The Fortunate Sons
Steel Toe Stiletto
East Side Transportation
The Perfect Getaway
Berbank Events
Professional Party Rentals
Tri County Rentals
Optrics Limited
Le Bella Designs
Paisley & Paper
Lumber and Lace Co
The Art of Megs
Diana Doodles
Earth Bound Blonde
Ashleigh Craft Design
Philo Floral
Selah Floral Co
Rachel Deneroy Designs
Sweet June Floral Co 
Laurel Creek Florals
Photography & Videography
Synergy Coffee
Stomping Grounds Coffee
Castillo Mobile Cigar Lounge
Upstate Alpha-Lit
Firepit Nights
The Boutique Bounce House
Golden Hour | Permanent Jewelry